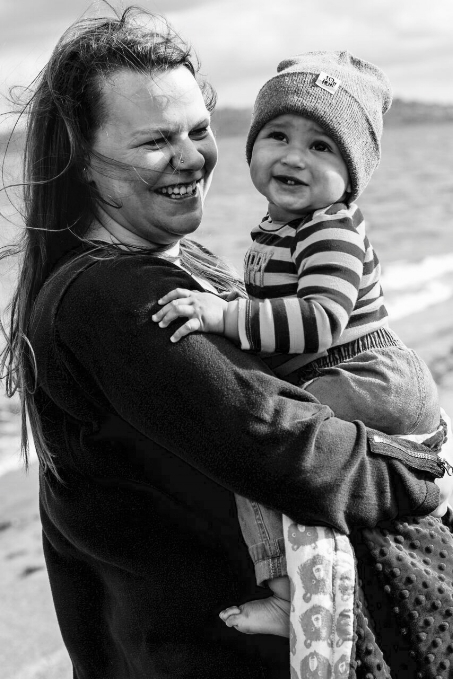 What does a day in the life of Cassie look like?
I'm a nanny and care for 2 boys, (2.5, and 5) and I get to bring Zander to work with me, so we usually work for a few hours during the day, we go for a walk on Alki everyday, and Mickey Mouse clubhouse is a must at least once during the day.
What stands out most about your birth experience? Positives//negatives?
I feel that I was really lucky with how well my labor went. I labored for 49 hours and labored and birthed all natural. It wasn't my original plan but after we took a birthing class, I had decided i wanted to birth natural and am SO GLAD that I did. I spent a lot of my labor in the bath at home, and once I got to the hospital, my birthing suite had a tub-so that was the first place I headed. Positives were definitely my nurses, they were amazing. So attentive, calming, helpful, they listened to me which was so important to me.
What does motherhood mean to you?
Motherhood has become my everything, Zander changed my life so much and I am the happiest I have ever been. Being a mom means doing my best, trying my hardest, and loving the best that I can because this time is SO PRECIOUS and they grow up so fast.
What inspires you as a mom?
My son inspires me on a daily basis, as well as my family. I've learned a lot from other moms, and seeing how other people parent and handle situations is also inspiring because everyone is so different and we are all on this crazy ride.
Any advice on labor to expecting moms?
Listen to your body! This was the most important to me. And kept me in such a good mental state when laboring. And obviously hire a doula :)
(Photos By MayPhotos)